Summary Recap of UCI Men and UCI Women Stage 1
Canel's tops men's field for stage 1 at the Mogollon Road Race p/b Grant County
Katie Hall continues winning form for opening stage
The 32nd annual Tour of the Gila began Wednesday with the return of the hill top finish on Mogollon. Canel's Specialized Oscar Sanchez shattered the breakaway with a strong solo attack in the final kilometers that only Rob Britton (Rally Cycling) who finished second, could follow. A surprise finish for third place by Alex Evans (Mobius Bridgewaylane) rounded the podium.
"This win is very important for me because I arrived here with very little racing form," Sanchez said. "For my first race of the season, racing against teams that already have various competitions that they've done and have better form, for me is something that gives me confidence for what lies ahead in this race. I feel strong and I have a team that's behind me 100%."
The day began with Canel's Ignacio "Nacho" Prado bursting out of the field shortly after the paddled dropped at kilometer zero. Prado quickly gained a minute lead, that would soon balloon into 5 minutes. The National Time Trial Champion of Mexico settled into a solo break that would last over 60 miles of the stage before getting caught. A two-man chase group including Michael Hernandez (Aevolo) and Carlos Brenes (Costa Rican) chased for most of the day, by the time they caught Prado, team orders forced them to sit up and return to the field. Returning champs, Rally Cycling, were left to drive the peloton, helping to set up Britton for the finishing climb.
"We weren't going to get any help from anyone else so we just took the bull by the horns," Britton said. "It's what we're good at. I was going as hard as I could go. I had Adam (de Vos) riding the whole plateau pretty much full gas. He did a lot of damage which was perfect to set me up with the best position possible. I decided to go once we hit the climb and never looked back."
Sanchez heads into Stage 2 holding the leaders jersey, as well as the KOM jersey. After scoring top points in both bonus sprints of the day, Prado will wear the sprinter classification jersey. Evans holds the lead for Best Young Rider.
Shortly before the men's finish, Katie Hall (UnitedHealthcare) continued her winning streak at Joe Martin, by winning atop Mogollon for stage 1. Sara Poidiven (Rally Cycling) finishing 8 seconds behind. Edwige Pitel of QCW Cycling finished third.
"I feel I'm on form right now and it feels really good," Hall said. "I felt pretty bad going up that last climb because we were crawling for a long time and that always makes me feel bad. You don't put out a lot of power so you just get tired. I felt terrible, but probably so did everyone else so I had to give it a try. It was a success."
The race saw calm winds for the first time in years for stage 1, which helped keep the field together for the majority of the day. UnitedHealthcare Pro Cycling and Rally Cycling took over once the race made the last turn heading into the climb for the finish. Poidevin now leads the Best Young Rider classification, happy to return to the Gila after missing last year's edition due to injury.
"I'm really excited to race Gila," Poidevin said. "I was really bummed to miss out on it last year. We have a strong team here."
Katie Hall is in red for stage 2 and leading the Queen of the Mountain classification. Erika Varela (Team Conade-Specialized) will wear the green SkyWest Media Sprinters jersey.
Stage 2: Inner Loop Road Race p/b Brian & Lynn Robinson along with the Southwest Bone & Joint Institute will begin and end in Ft. Bayard with the men at 9:00 AM, and the women at 10:40 AM MDT. Article contributor Rebecca Reza.
UCI Men Results (Mogollon)
UCI Women Results (Mogollon)
Men CAT 3 Results (Mogollon)
Men 1/2 Results (Mogollon)
Master Men A Results (Mogollon)
Thanks to Grant County and all the workers who made sure every detail was great. Thanks for the last minute road sweep to Mogollon and all the other road preparation and safety you provided.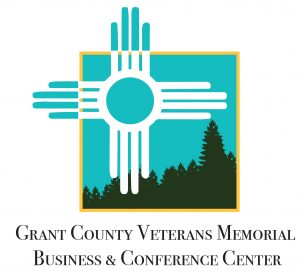 Grant County offers an amazing place to hold professional business meetings and conferences. Check out the Convention Center for your next retreat or convention.