The Tour of the Gila welcomes Primal Wear, Inc. as the official jersey sponsor of this year's event. Founded in 1992, Primal has emerged as the leading designer and manufacturer of premier cycling apparel for teams, clubs, and events around the world. Primal is committed to the progression of cycling for all abilities, and dedicated to promoting causes and events that benefit people's lives. Primal believes in cycling as a positive influence globally, and is dedicated to increasing the number of people that choose cycling as a means of recreation, environmental conservation, and health. Primal is also the Official Cycling Apparel Partner of the Colorado Classic UCI Pro Race, El Tour de Tucson, Bike MS, Tour de Cure, TD Five Boro Bike Tour, RAGBRAI, and many of cycling's greatest adventures.
Take a look at some of these special jerseys this year to watch for by Primal at Tour of the Gila.
The Tour of the Gila General Classification Leader jersey is red. This is the individual classification by time, ranking riders by lowest overall time over the five days. Pictured here is Evan Huffman in 2017, who will be returning this year from Rally Cycling, hoping to defend his title.
The SkyWest Media green sprinter jersey is a general classification jersey awarded by points earned in bonus sprints during stages and by finish placings during certain finishes.
The Freeport McMoRan "King of the Mountain" (KOM) and "Queen of the Mountain" (QOM) is a classification with points awarded at climbs during the stages and at climbs at certain finishes.
The Brian and Lynn Robinson | Southwest Bone and Joint Institute Best Young Rider jersey is a competition for young riders. For the men, the competition is for riders born in 1996 or later (U23). For the women, the competition is for riders born in 1994 or late (U25). The competition consists of the relative positions in the Individual General Classification for such riders.
Thanks to Primal for being a jersey sponsor and all of our sponsors that make this race possible.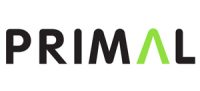 We thank all of our sponsors. Here are the Platinum, Gold, and Silver Sponsors. Help us to have this race by supporting these sponsors.
Platinum sponsors include Town of Silver City, DWB, Grant County, SkyWest Media, Freeport McMoRan, and Brian and Lynn Robinson |Southwest Bone and Joint. Gold sponsors include PNM, PRIMAL, Holiday Inn Express, WNMU, and HMS. Silver Supporters include Mountain Ridge Ace Hardware, Gila Regional Medical Center, First American Bank, Deming Coca-Cola, Murray Hotel, Silver City Independent, Lawley Silver City, and the Silver City Grant County Chamber of Commerce.