Dan Potts Memorial Tyrone Individual Time Trials
STAGE 3 – FRIDAY, APRIL 20, 2018
Below is a look at the 2017 race specifics. Check back in the spring for 2018 event details.
Begins at the Village of Tyrone, 4.5 miles(7.2km) south of Silver City on NM 90
Staged in the town of Tyrone, the racing will go on for hours as each rider tackles the course alone. The course is wide open with plenty of places along the roadside to observe the racers as each one tackles the course alone. The start/finish area in Tyrone is a great place to get a close-up look at the riders and their equipment as they warm up. Racers leave at 30-second intervals and battle the clock and 1000 ft. (304.8 m) of climbing.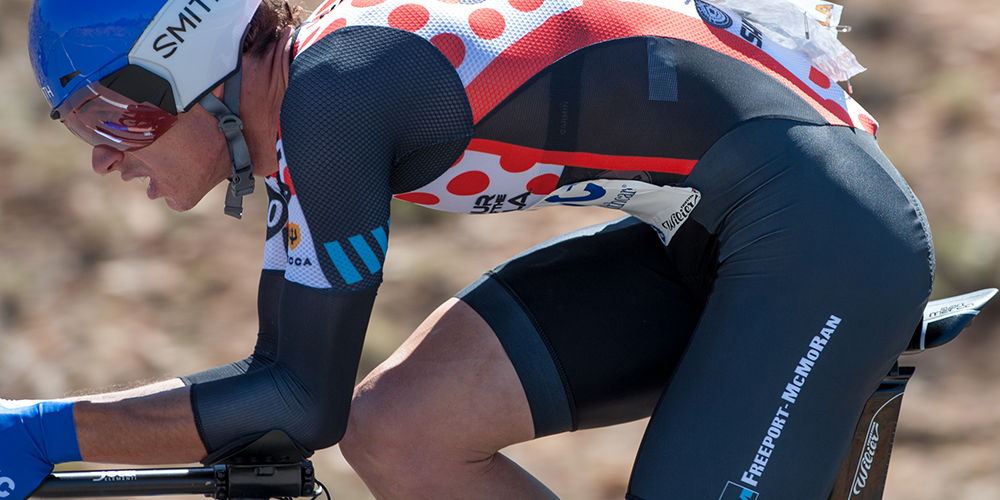 | Time | Class | Distance |
| --- | --- | --- |
| 9:15 am | UCI Men | 16.15 miles(26km) |
| Followed by | UCI Women | 16.15 miles(26km) |
| BREAK | BREAK | BREAK |
| 12:00 pm | Women 3,4,5 | 16.15 miles(26km) |
| Followed by | Men 4,5 | 16.15 miles(26km) |
| Followed by | Master Men B | 16.15 miles(26km) |
| Followed by | Master Men A | 16.15 miles(26km) |
| Followed by | Men 3 | 16.15 miles(26km) |
| Followed by | Men 1,2 | 16.15 miles(26km) |
Jerseys awarded at the end of the stage are:
General Classification Leader's Jersey (Red)
Sprinter Jersey (Green) sponsored by Skywest Media
KOM/QOM Jersey (Polka Dots) sponsored by Freeport McMoRan
Best Young Rider Jersey (White) sponsored by Brian & Lynn Robinson and Southwest Bone & Joint Institute