VOLUNTEER AND MAKE A DIFFERENCE!
It takes over five hundred volunteers to put on the Tour of the Gila – one of the top bicycle stage races in the US! This is a community event and without you, we simply couldn't do it. Come on out and enjoy spring weather, meet a great network of people and make a positive impact!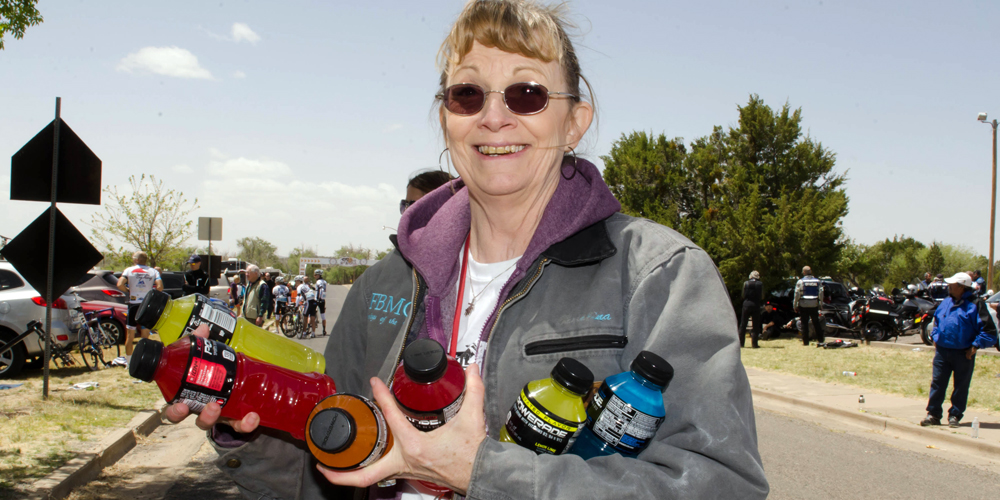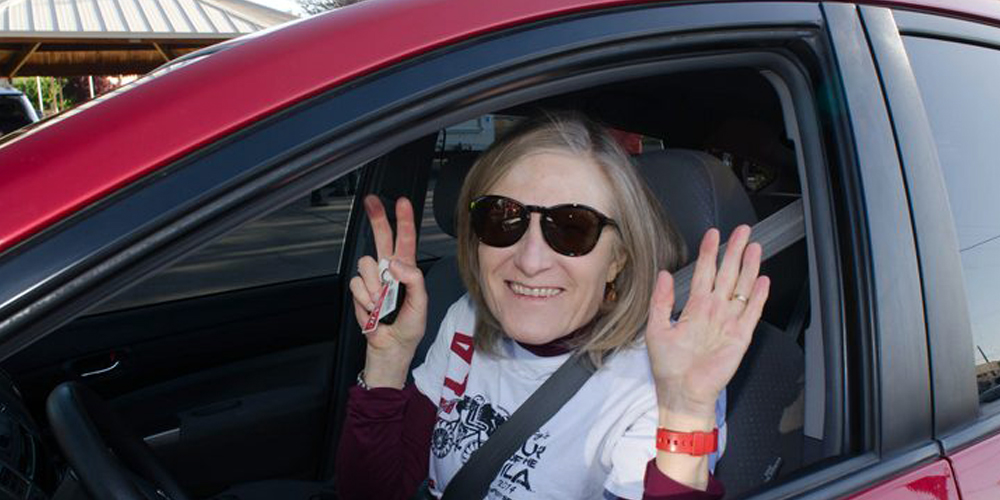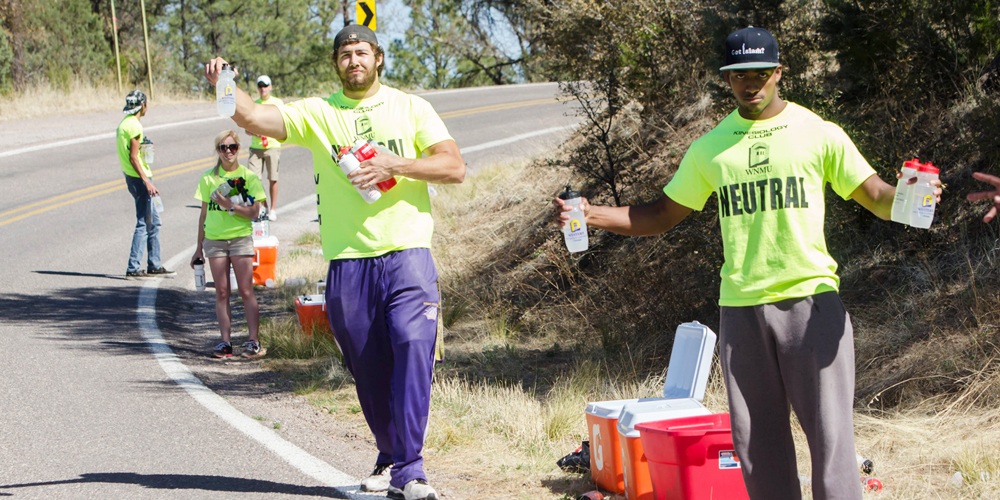 By volunteering, you will be part of 5 days of excitement as we welcome hundreds of racers, their families and support crews to our spectacular part of the world. You can enjoy the action while helping athletes and participants. The race takes place April 26th – April 30th, 2023.
All volunteers receive a t-shirt, and an appreciation party following the race on Sunday, April 30 at Little Walnut picnic grounds. We thank you for dedicating your time. There are many facets offering different volunteer opportunities. Check out the positions and descriptions available below and sign up to help us make the 36th Tour of the Gila a resounding success!
Course Marshals:
The most needed volunteers – A "course marshal" is an individual whose duties generally focus on helping manage the flow around the racecourse by keeping traffic and pedestrians off the roads at specific points, directing riders and race vehicles at intersections, directing spectators and helping residents gain access.
Although marshals are necessary for each stage, the greatest need for course marshals is Stage IV- the Downtown Criterium on Saturday. Racers do loops around a closed course in the historic district of Silver City – a great way to be part of the action! If you have a friend or family member that may want to join you – even better! Questions? Please contact Jack Brennan at 575-590-2612.
Drivers:
Drivers are needed for all categories for Stage I (Wednesday), Stage II (Thursday), and Stage V (Sunday). No experience is necessary. A training session will be held prior to the event. There are various positions: a Lead vehicle that stays out in front of each category; Support vehicles, which typically carry some wheels to hand to racers; Comm cars that carry the official; and the easy-going Sag vehicle that follows and may pick up the lagging rider/s. This is an exciting way to be involved in the action of the race. Tour of the Gila, Inc. covers the gas costs. For more information, please contact Michelle Geels at 575-590-0203.
Medical Personnel:
Medical professionals are needed for each stage to staff finish line first-aid tents to treat injured or exhausted racers. All medical professionals are encouraged to volunteer – physicians, mid-level providers, nurses, medical assistants, athletic trainers, paramedics, EMTs, and therapists. A great opportunity to gain volunteer hours and experience! Please contact Mike McMillan at mmcmillan@swbji.com for more information.
Host Housing:
Providing a place to sleep, bathroom access, and place to store their bicycles, host housing is an ideal way to get to know the people traveling here from all over the US and foreign countries. Men and women will need housing and may arrive a couple of days before the race begins. You are not responsible for feeding racers-(they prepare their own), or for cleaning up after them. Anything from a comfy couch, an RV in your yard, or several spare bedrooms are all acceptable and will help tremendously with travel costs. Teams are especially in need of host housing. Maybe you have neighborhood that can split up a group? For more clarification, please click on this survey: Tour of the Gila Host Housing Survey. Questions, please contact Sue at sue@tourofthegila.com.
Team Support:
Professional teams are often in need of assistance with neutral feed and other team/event support activities. For more information, please contact Jack Brennan at 575-590-2612.
Online Volunteer Registration Form